Skin Care Products for Clear and Glowing Skin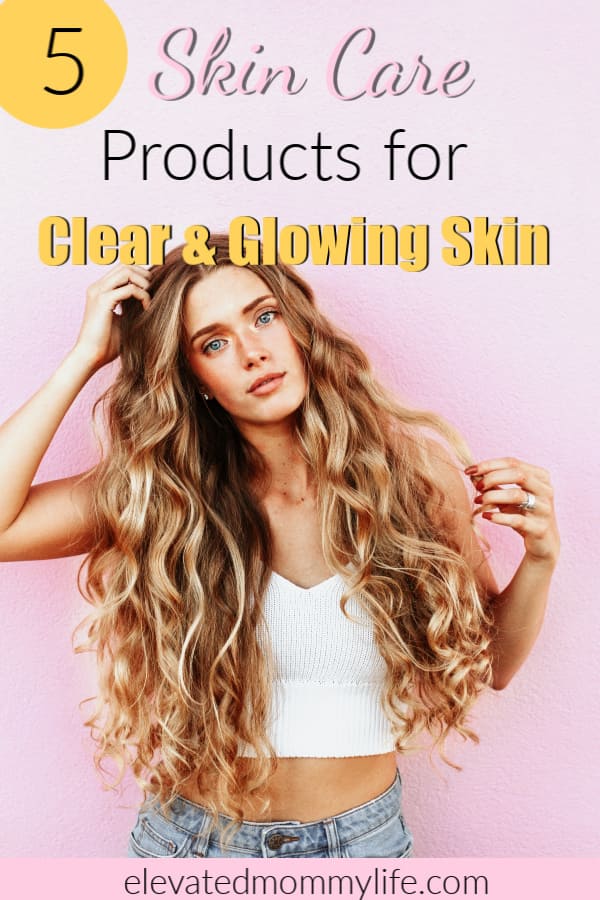 As a mommy and lifestyle blogger, one of my favorite topics is skin care. Growing up I was not blessed with clear and glowing skin. But now in my twenties, my skin is better than ever. I'll admit that I still get a blemish now and again but I easily combat it with these skincare products.
There's honestly nothing better than having a solid skincare routine. I love being able to wake up splash my face with water put on some mascara and touch up my eyebrows and head out the door.
I never thought that I'd be able to ditch my layers of primer, foundation, concealer, and powders. I've always had to cover my blemishes, pores, redness, etc. but with my current skin routine, I don't wear much more than my mascara and eyeliner.
This post has affiliate links which means if you decide to click a link to a product and purchase something I recommend you'd be helpin' a mama out! (I get a small commission) To read my full disclaimer click here.
The products I use to keep my skin clear:
Maybe you've heard of Korean beauty and their face masks? It's kind of been the craze lately. So I decided to give it a try, and I love them!
The pack I got came with 24 and I've been using them for the past couple weeks. I put one on if I feel like my skin is getting dull, oily, or if any blemishes pop up.
After I use one of these sheet masks my skin feels brighter, (I feel more relaxed) and my pores are refreshed and any imperfections are soothed. This is the best deal I have found on these magic masks:
Want to see the results?
Here is a picture of me first thing in the morning after using one of these Korean face masks. I'm only wearing mascara, eyeliner, and a bit of eyebrow makeup. No cover-up, no foundation. Just me lovin' my Bare Face.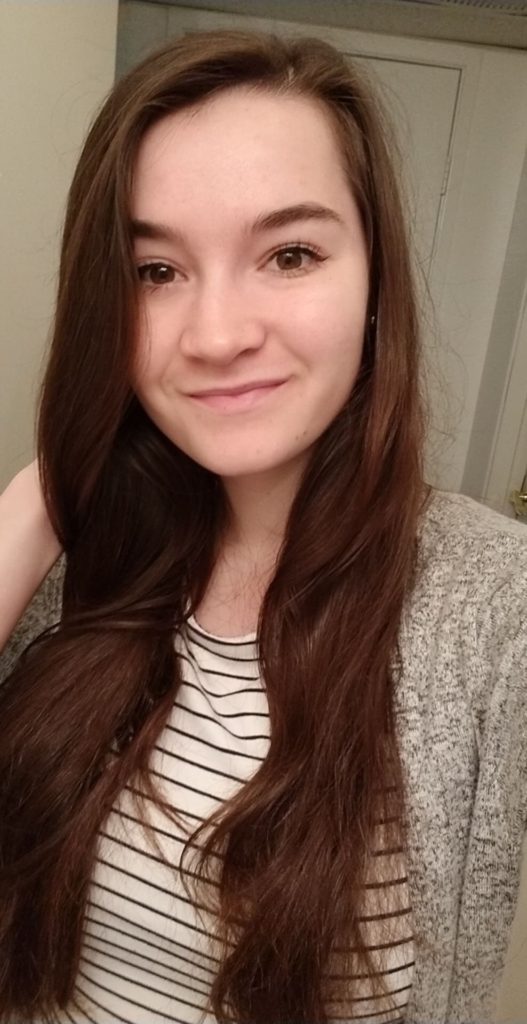 Another one of my favorite face masks is this berry peel. Which I got from Ulta Beauty.
The best things about this face mask:
It smells like heaven
It's a gel that drys and cleans out your pores when you peel it off
It doesn't hurt to peel off
Your skin will be brighter and sooo smooth after using it!

(I got it from Ulta but it's also available on Amazon)
I am so in love with this face oil!
This vitamin C serum does wonders, I highly recommend it if you want your skin to be bright and clear. I'll use it once or so a week, it takes a few minutes to dry so I'll usually do it first thing in the morning.
This serum helps to reduce redness, and any fine lines you may have.

Everyday Skin Care Products:
Here are my 2 favorite products that you might just have lying around your house.
1: Coconut oil
Coconut oil has so many uses and benefits. I use it to wash off my makeup and it also keeps my skin hydrated, and soft. Coconut oil has also been proven to make your eyelashes grow fast and long. Which is another reason why I love to use it as my makeup remover. It's a win, win.
If you want to buy some coconut oil or other coconut oil based beauty products I am an affiliate for Skinny & Co so through my link you can get an extra 20% off just click the pic below, or use code Beauty20 when you check out.
2: Aloe Vera
Aloe vera is my other favorite product that most people having lying around their house. This summer I got a really bad sunburn so I could only put aloe vera on my face. When I woke up in the morning this was how my skin looked (I was on my way into work when I snapped this photo. No filter. No editing)
Aloe does amazing things for your skin! It has been proven to reduce inflammation and heal acne. If you don't have some lying around your house no worries, I gotch you!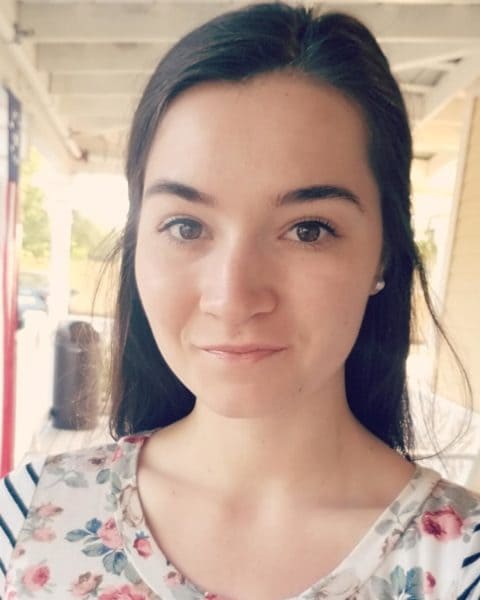 What are your favorite skin care products? Have you ever used Coconut oil to remove makeup, or maybe even do some oil pulling with it? Let me know in the comments!
Related:
How & Why I Went from Full Face to Bare Face