This DIY picture holder project was fun and super easy to do! It was my final week of maternity leave and I wanted to make something for my desk at work that could hold a bunch of pictures.
I looked at so many different DIY picture holders but none of them were exactly what I wanted. I'm a sucker for little plants, succulents, anything floral so I created my holders own using this theme.
Things you'll need:
Succulent pots
Hot glue
Cotton Balls
Wire
Packaged moss or rocks
4×4 photos
(optional) fake flowers, plants, ribbon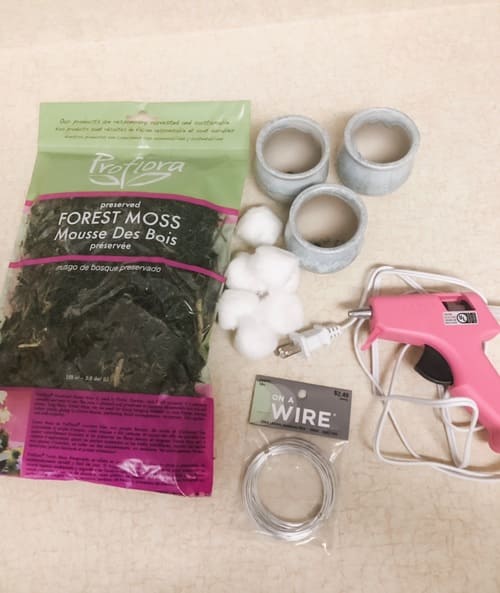 Step 1
Shape the wire: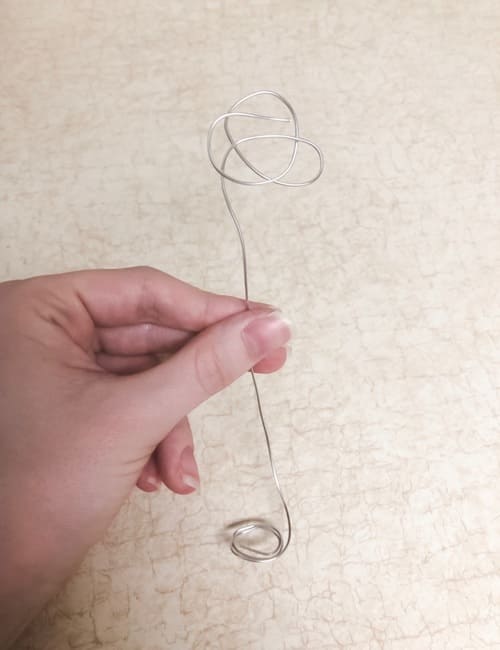 Twist the bottom part of the wire in a circle to create a base for it to sit in the bottom of the flower pot. You will secure it with the hot glue so make sure there's enough wire
Also, shape the top of the wire so it can hold a picture
Step 2
Hot glue the wire to the bottom of the flower pot: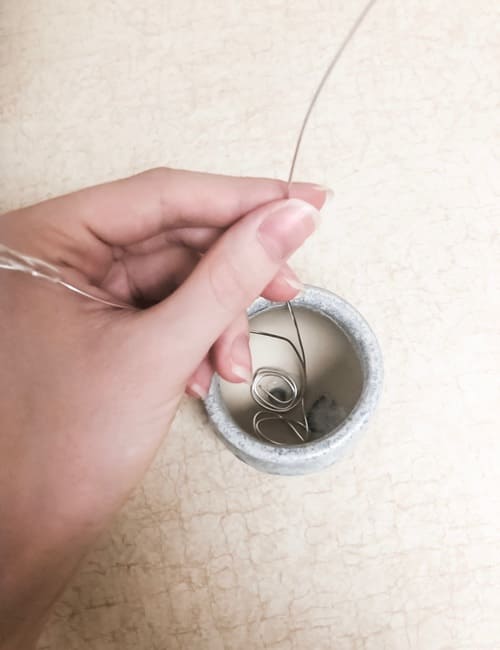 I wanted the picture holders to be able to display more than just one photo so I put two wires in each pot.
I had so much fun searching all the different kinds of succulent flower pots on Amazon. here are some of my faves:
Step 3
Add cotton balls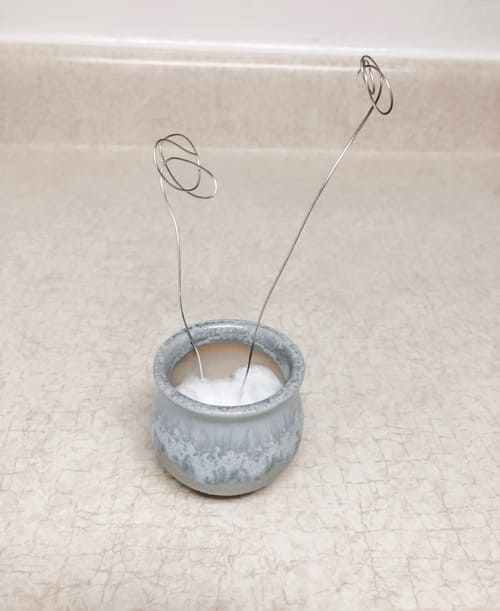 The cotton balls act as a packing material so you don't have to fill the whole pot up with moss or rocks whatever you choose to put on top. If you want it to be extra secure you can add hot glue between the layers of the cotton balls.
Step 4 
Add the moss or rocks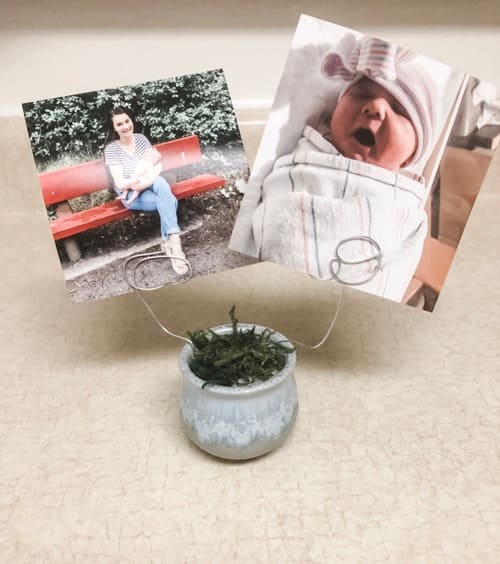 If you like the way it looks you could have your finished project as is or you can continue on to the next steps. I also added in the pictures at this point to see how my wires would hold them and I adjusted them as needed.
Step 5
Add flowers and ribbon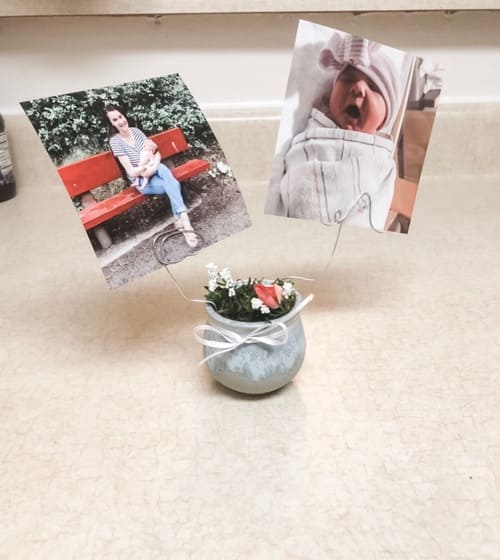 I personally love how it looks with the extra little flowers that I had leftover from my DIY Floral Mobile that I made for the nursery. It gives it that little extra kick and garden feel that I was going for.
The final product: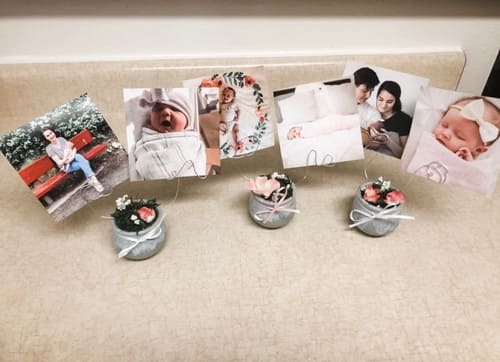 Like I mentioned before I was going back to work after maternity leave and wanted to be able to display a bunch of photos at my desk: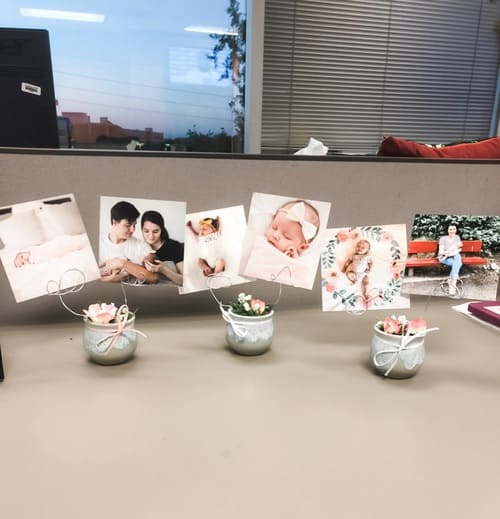 Don't forget to share this post! Sharing is caring!