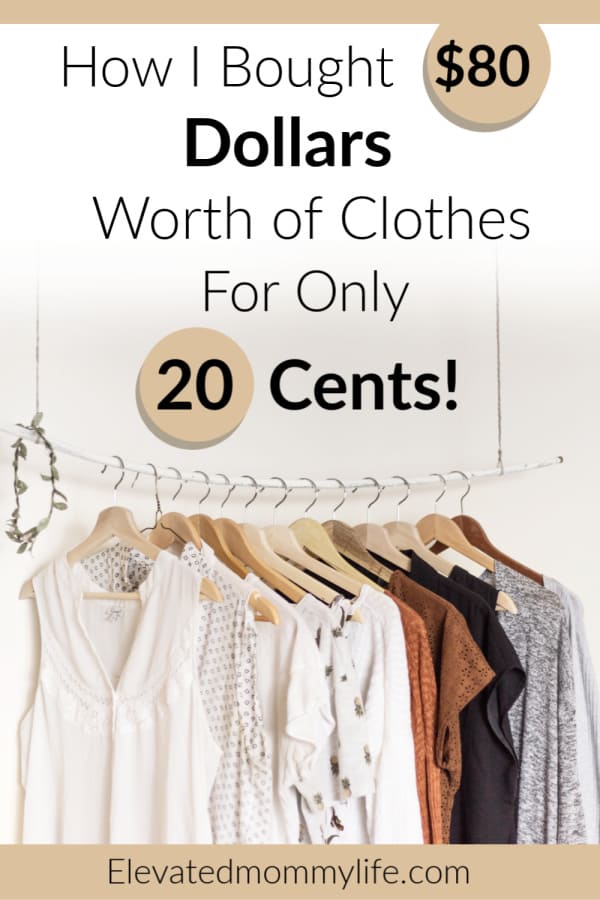 That's right. I only spent 20 cents from my checking account on 80 dollars worth of clothes. I am probably what you would call a savvy shopper. I love deals and I love saving money!
This has been my best shopping spree and I want to share with you my secrets in how I was able to manage this amazing feat.
How I did it:
I am a firm believer in having a side hustle. If you don't know what a side hustle is, it's just an additional way to make extra money on the side. It's what allows me to go on shopping sprees (target runs, buying home decor, you know;) and not worry about using any savings or money that could go towards paying bills, buying food, etc.
It's guilt free money.
My Side Hustles:
Here are a few of my side hustles that I do to have my guilt-free spending money.
Like I said I'm a savvy shopper so one of my favorite apps to save and earn money on is called ibotta. If you have heard of it and you're using it, then awesome! We're on the same page.
If you haven't heard of it or you don't think it's worth it. Read the title of this post again. I have earned over $100 dollars with this app and I love it! You get money back for buying groceries. You're basically getting paid to shop every time you go to the store!
If you're a mom, think about it this way: you can get money back for buying snacks for your kids. For buying diapers, baby food, house hold essentials, for buying ingredients for dinner.
If you're not a mom you get money back for buying food for the week. For buying skin care products, pet food, and so much more!
The offers on the app change and the amount that you get back varies. When you sign up through my link you can get $10 dollars automatically for redeeming a receipt within 7 days of downloading the app.
Taking surveys
I'm not a huge fan of taking surveys because I don't like to waste my time answering qualification questions only find out that I don't in fact qualify. And there goes 5 minutes of my life I'll never get back.
But I have found a few companies where I don't feel like I'm wasting my time.
Appen Global – They have different work from home opportunities. Some of which are taking surveys I've only taken a couple of their surveys and I never feel like I'm wasting my time, and instead of getting paid .05 cents for spending 5-10 minutes answering questions I've been paid $5 dollars per survey.
Swagbucks – I have used this app for a while I've done countless surveys on here and have gotten Amazon gift cards for doing so.
Inbox Dollars – I don't waste my time doing surveys on this app. Instead, they have other ways you can earn money, you can play games, watch videos, they have other features that make it easy to earn money in your spare time. If you follow them on Facebook they have daily codes you can put in to earn a few cents. It takes a while to accumulate money but it's not a bad way to kill time while watching Netflix, or standing in line at the grocery store.
Coupons
Never underestimate the power of coupons. I have Honey installed as a chrome extension on my laptop so when I'm doing my online shopping if there is a deal or a coupon somewhere on the web for what I'm shopping for Honey will find it and ask me if I want to apply the coupon to my order. Yes! The answer is always yes!
Honey has saved me so much money! It's super simple to use and makes saving money a breeze. Not to mention, when you use the chrome extension you get 'Honey Gold' which you can redeem for gift cards.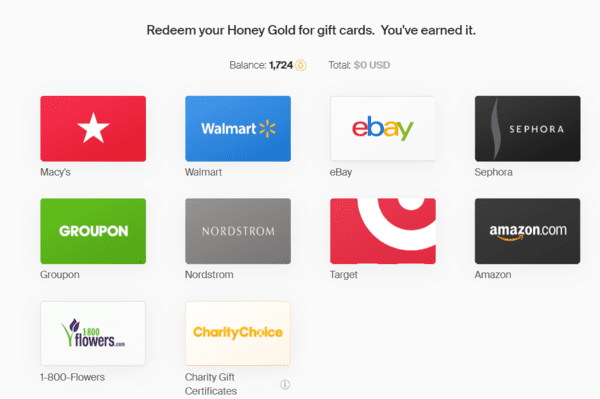 (1,000 points = $10)
Click here to learn more about Honey.
So with a combination of using Ibotta, doing 3 surveys, and using the Honey app I only had to spend .20 cents from my checking account on an $80 dollar order.