How & Why I Went from Full Face to Bare Face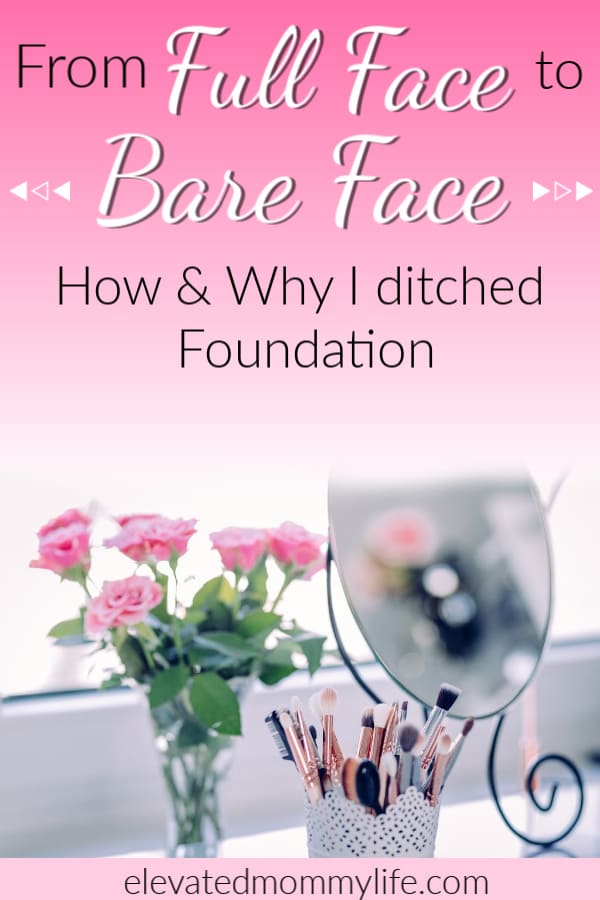 Bare face. OMG. I know I have worn foundation for many many years. I started wearing it in high school to cover up my acne and balance my skin tones. Then after high school, I started adding more makeup to my daily routine. Until I was putting on a full face of makeup everyday.
I am the type of girl that believes that makeup is to bring out the beautiful features you already have. But I honestly couldn't go anywhere without wearing foundation or a full face of makeup. Somewhere down the road I had become dependent upon makeup to make me feel whole in a sense.
I loved the way it balanced my skin tones, covered up my acne, blackheads, it made my skin appear poreless (from afar, close up was a different story).
My skin was dry, and you could still see that my face struggled with acne. To give you more of an idea of how dependant I was on makeup I  would wake up at 6:15 to go to a job that started at 8 and it only took me 10 minutes to get to work.
Beauty is pain, right?
Actually, it doesn't have to be.
I was inspired by one of my good friends who doesn't wear any makeup. None at all. Not even mascara! I know. She's the type of gorgeous without trying, she can roll out of bed 5 minutes before she has to leave for work and still look amazing.
Then I would see people doing challenges where they don't wear makeup the "Bare Face" challenge. Some of these people would get comments like, "You look tired," or "Are you sick?"
When I saw these types of videos I'd applaud those women for having the guts to go out in public without makeup. I never thought that I'd be one of them.
I NEVER thought that I'd ever give up foundation, contouring, powders, etc.
I mean come on, this was my day to day makeup look. There is nothing bare face about this at all! My look was always classy, glamorous, and contoured.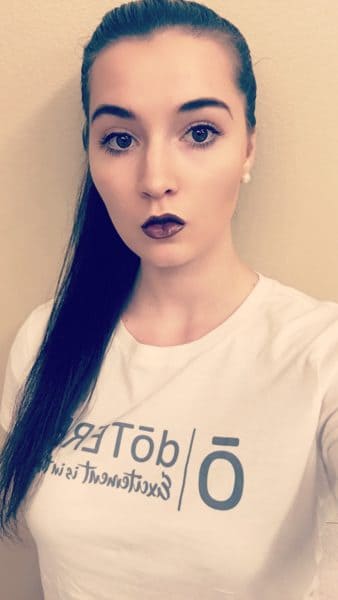 But I got curious, I wanted to try out the "Bare Face Challenge".
So in September of 2017, I slowly went off makeup. I started out slow, I didn't want to shock myself or my coworkers. So I stopped contouring for about a week or two, then I stopped doing so much with my eyebrows, then I stopped wearing eyeliner.
Eventually, I stopped wearing foundation! And I was down to just wearing just mascara.
I tried this for a week. And it was horrible! I hated it, but I loved having so much extra time in the morning to either work on blogging or to sleep in.
Here's why I hated it:
I had blemishes that I was insecure about, and I was so used to covering them up for years!
It was out of my routine to not have my skin hidden, and my skin tones balanced
I felt exposed
I didn't feel beautiful anymore
I hated my skin
Everyone could see my pores
It wasn't the best experiment. But I knew I could feel comfortable in my own skin, I just couldn't go completely "Bare Face".
I love wearing makeup because it makes me feel strong, confident, and beautiful. 
But I hated spending so much time doing a full face every day. I hated my skin, it struggled relentlessly. Not to mention I'd spend a lot of money on makeup.
Round 2
I decided to give this whole bare face thing another try a few months later when I got a new job which required me to be at work at 6:30 and there's no I was going to wake up at 4:30 or even 5 to do makeup!
I decided to try giving up foundation again, and instead, I would just use cover-up to even out the redness and blemishes on my skin.
This time it was a lot easier to give up my full face makeup routine. Because I didn't give up all my makeup. Using coverup was my saving grace! It helped me transition into where I am (I hardly even use it because I don't need to). I don't have massive breakouts, my skin is healthy and dare I say glowing!
I have now been foundation free since January 2018!
I am so happy in my skin! I never thought this would ever happen to me. And, oh my goodness girls! My skin hasn't been this clear since I was a kid before you know you get your first pimple?
Here is my everyday makeup now:

No Filter
No Foundation
What am wearing:
Eyeliner
Mascara
Eyebrow makeup
Chapstick
Not even coverup!
I am totally Bare Face and Loving it!
I haven't had to spend more than $10 in the last 6 months on makeup.
My husband no longer ducks away from me when I try to lean my head on his shoulder, and I can roll out of bed and just go to work with minimal effort but maximum confidence.
I have also adopted a brilliant skincare routine, which has ultimately made my skin almost completely blemish-free. My pores are almost non-existent (that hasn't been a thing since I was 12), my skin is soft, and I am in love with my natural look.
I spill my secrets on how to have amazing skin, rewind the years of acne damage right here!
Let me know your thoughts on how makeup makes you feel and if you could ever ditch an element of your beauty routine!
Related:
Skin Care Products for Clear and Glowing Skin