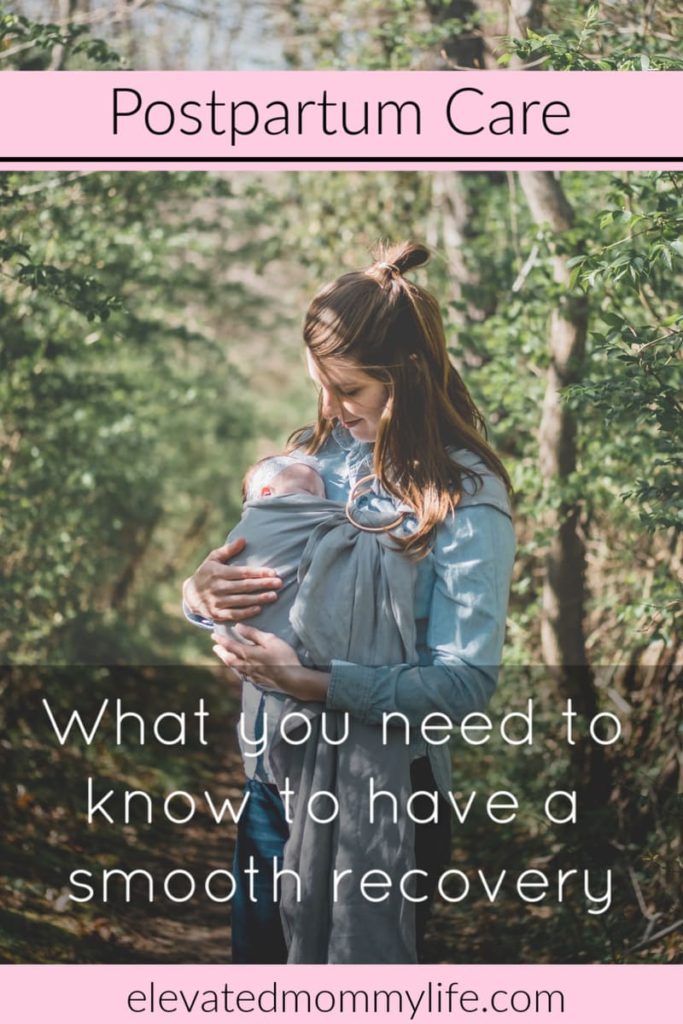 Postpartum care is something you shouldn't overlook, if you are pregnant there are a few things you will want to do to get ready for recovery after you give birth. When you're in the third trimester I highly recommend putting together your postpartum care essentials.
After you give birth you aren't going to want to do much especially running errands so you'll want to make sure you have everything you need before your little one arrives. And you shouldn't have to do much as your body will need plenty of rest in order to heal.
This post has affiliate links which means if you decide to click a link to a product and purchase something I recommend you'd be helpin' a mama out! (I get a small commission per sale) To read my full disclaimer

click here

.
So let's get to it:
Stock your house
First and foremost you are going to want to have a stock of the following because once again you are not going to want to go to the store for any reason:
Food (Snacks. Make sure you have snacks that don't take a lot of effort. Freezer meals is another great way to make life easier after giving birth.)
Soaps (hand soap, dish soap, laundry soap)
Hand sanitizer. This makes it easy for any guests that might come over to keep their hands clean.
Shampoo, conditioner, body wash
Pooping after birth is straight up terrifying. BUT this product saved my… well everything down there from feeling like I was giving birth again (and again and again in the following days and weeks after birth).
You don't have to fear pooping with a stool softener, it's not a laxative so it's not going to turn you liquid and you don't have to feel like you're pushing out your baby again. It just makes everything come out easier. A lot easier.
This spray is what many refer to as postpartum magic spray. It helps ease the pain and burning down there. At the hospital, they'll give you a similar spray, what they gave me worked well for a while but after a few days it ended up making me feel like I was on fire. It was horrible, the spray ended up causing more pain than relieving it. My body just didn't agree with the hospital spray.
But this Dermaplast is a must, it's different than what I got from the hospital and honestly works much better.
Padsicles
When you're at the hospital they'll offer an ice pack for your sore and swollen lady bits. The aftermath of giving birth is not pretty. Take the ice packs! They provide so much relief. And do yourself a favor now before you give birth and make some DIY padsicles. Because you won't be at the hospital very long after giving birth.
I got to leave within 32 hours after giving birth and only got a couple of ice packs. You will want them when you go home, especially if you tear! Oh take my advice, tearing sucks! If you tear you will want the relief of a padsicle. They also help with taking down the swelling, and speeding up the healing process.
Here are the ingredients you'll need you can find them all on Amazon. When I was 9 months pregnant I didn't want to go to the store for anything. So I became BFFs with Amazon:
For instructions on how to make them check out my blog post How to Make a DIY. (I am still in the process of writing this post, so please subscribe to be updated when it's released)
This belly band really helped with feeling normal after giving birth. Because once you give birth all your organs that have been smashed suddenly have room again and everything will shift around for at least a few days.
Your stomach is going to be loose and jiggly, I had a hard time breathing and walking around for many reasons. Having the compression around my stomach helped me feel more normal, it also helped me breathe better as all my organs were moving back into their proper place.
This belly band is a must for anyone's postpartum care kit!
Another perk is the fact that it helped with that jiggly tummy! I read so many reviews on Amazon on which postpartum band I should get, I was skeptical when people said that within a week of wearing this band they were close to their pre-pregnancy self.
Well, I'll tell you this, it works. I still have some jiggle that has to be worked off with good ol' fashion exercise but I can now fit into my pre-pregnancy jeans only 2 weeks after giving birth (can I get a hallelujah!).
All things for breastfeeding
If you plan on breastfeeding there are a few things you will want to make sure you have to make the most of this new experience. After you have your baby it can take a few days for your milk to come in. Once it does you can end up with engorged breasts.
From my own experience, I highly recommend making sure you have the following products:
Breast pump – I recommend calling your insurance as many offer a free breast pump as one of your benefits

Ice packs

– These ones can soothe the pain of engorgement, or they can be used as a hot pack to clear up clogged ducts.
Last but not least this product is a must as it will help you feel comfortable and clean during your postpartum care period.
Going through labor is one of the toughest things your body will go through and it takes time to recover. This peri bottle is designed to help keep down there clean in the following weeks after giving birth. The thing is you can't exactly wipe after childbirth, the hospital will give you a squirt bottle to get yourself clean.
But this Peri Bottle does the trick way better because of the shape of the nozzle.