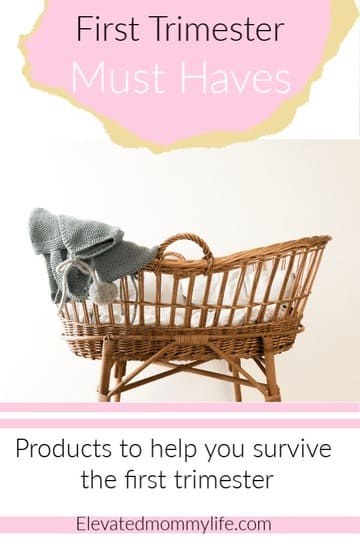 First Trimester: Products to help you survive and love your pregnancy
Congrats on your pregnancy! It's a wild and exciting journey, and the first trimester can feel like you're doing anything you can just to survive.
I'm a first-time mom and my first trimester was BRUTAL! It started out great, I found out I was expecting at 4 weeks and didn't start feeling sick until week 6. Then I threw up every single day for about 3 or 4 weeks. Then I just felt nauseous for the rest of T1. Click here to read more about how my first trimester went.
To make your first trimester as comfortable as possible here are some must-haves, that I and other mama's love and swear by:
Preggie Pops
These bad boys help with nausea!
That's right there is a cure to the morning sickness that tastes good and fits in your purse.
My only regret is that I didn't find preggie pops sooner! I had horrible morning sickness which was more like all day sickness. Around 14 weeks I went on a trip to Utah we had to fly there, and I threw up on the plane. Luckily during my visit, I discovered this preggie pops. On the way home I ate the preggie pops on the plane and didn't throw up! It was amazing! It made my work life easier, and I'd carry around a few of the natural candies in my purse and they would ease my nausea like nothing else has.
Prenatal Vitamins

Prenatal vitamins are a must for you and your baby! This is my favorite one and it's been approved by my Dr. because it has 200 mg of DHA which is essential for your little one to have healthy brain development.
Crackers and Sprite
Crackers and sprite were my jam! Before I found the preggie pops these 2 things were the only things that cured my morning sickness and I'd have to eat every 2 hours to prevent feeling nauseous. We bought boxes and boxes of saltine crackers they were bland and a perfect light snack I could munch on at work.
A Pregnancy Journal
I love my pregnancy journal! My mom kept one when she was pregnant with me and let me have it. It's been cool to see what she went through, what questions she had for her Dr.'s how her appointments went, etc.
I love this journal (it was one of my favorite gifts that I received at the beginning of my pregnancy), it's been the perfect way to keep track of Dr.'s appointments, record milestones, write out feelings. The journal has writing prompts, check it out: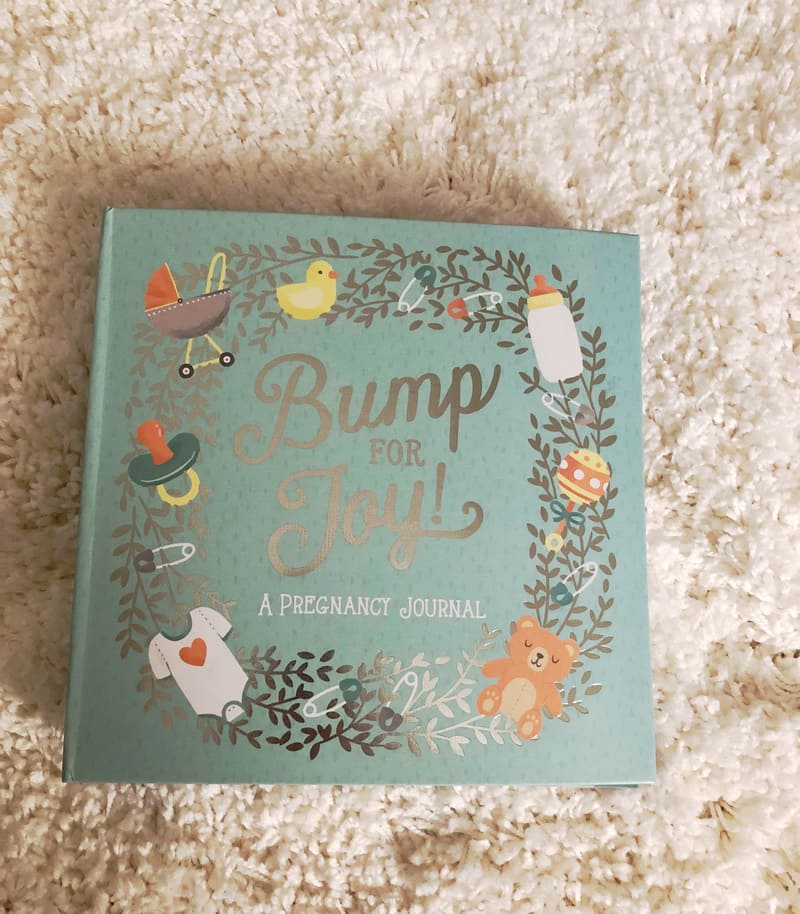 There's a section for each trimester: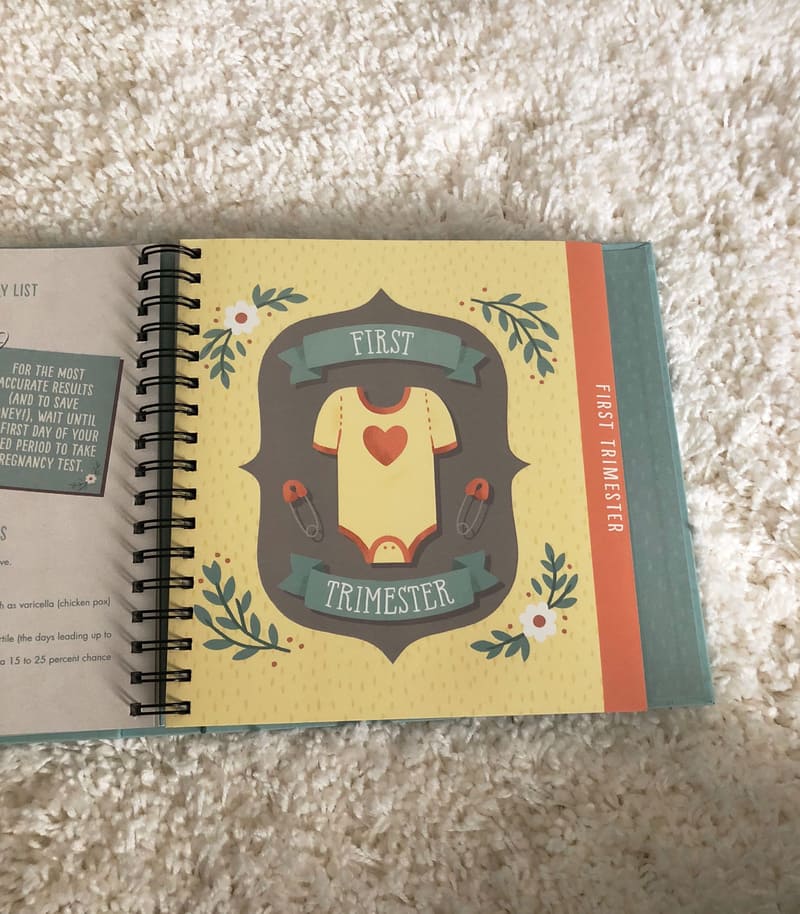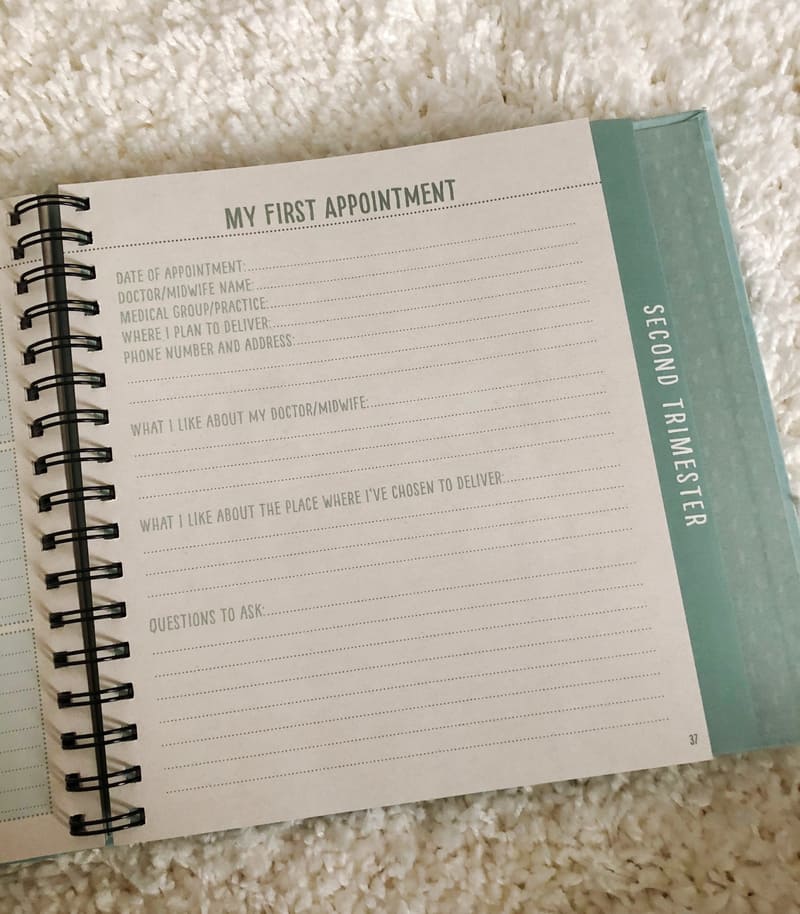 You can write notes for each week, it also has a section for brainstorming names, nursery themes, your favorite memories of each trimester, etc.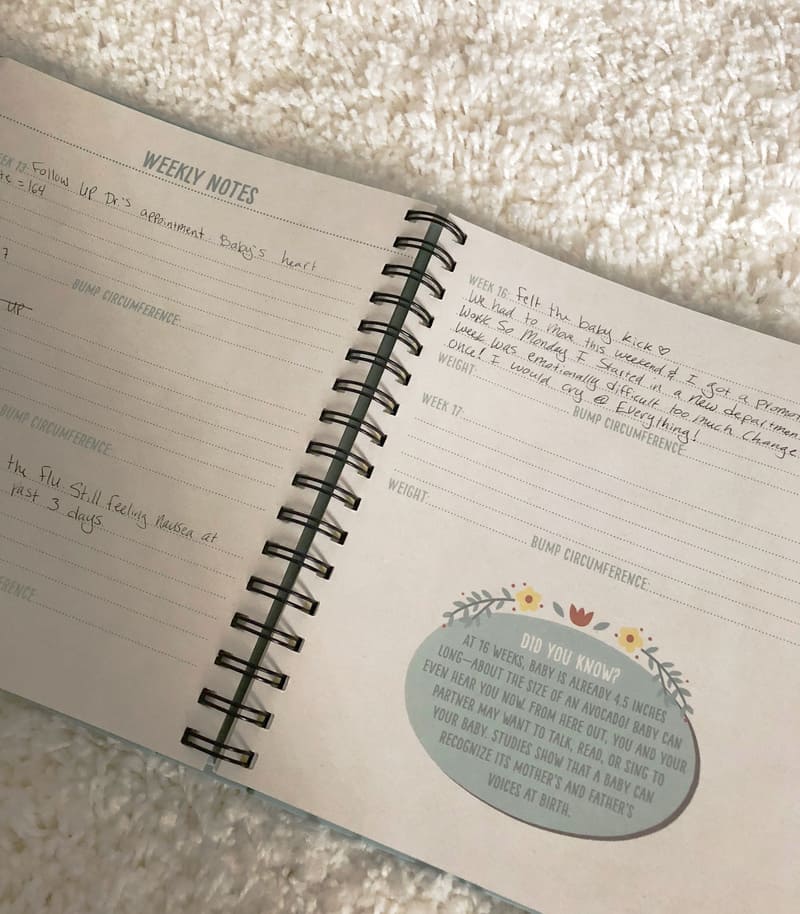 and you can get it on Amazon!
Baby Center App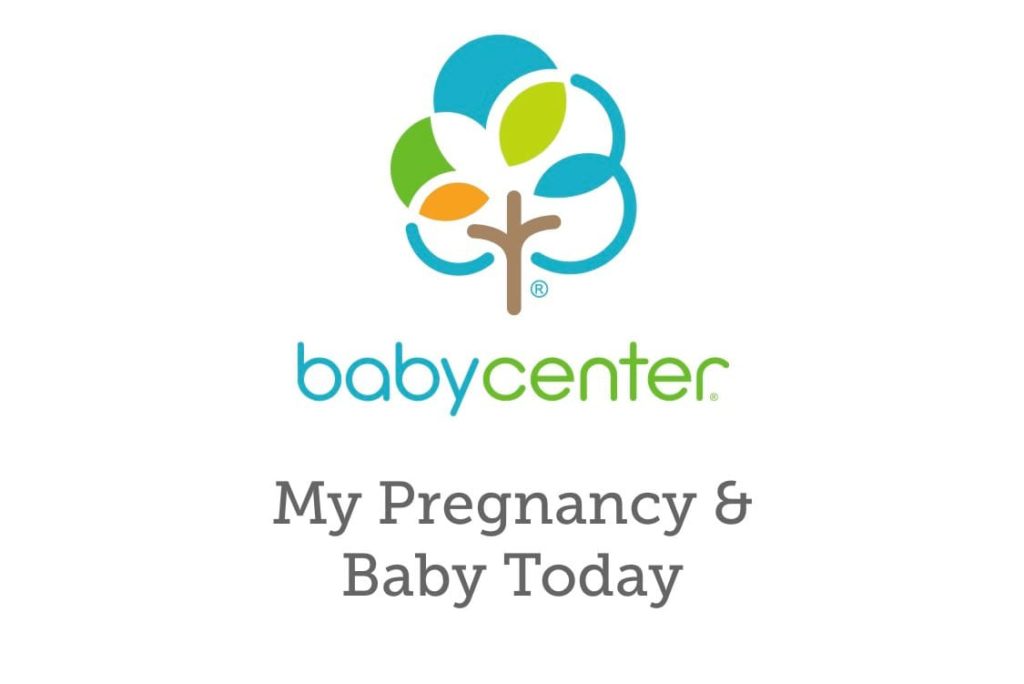 This app is a great way to connect with other moms and moms to be. When you join the app you will get your birth group so you will be connected with other moms who are expecting a little on in the same month as you. There are so many features that I love about this app. Each week you can see facts about your baby and even your body, how to handle pregnancy symptoms, you can take "bump" pictures and add cute graphics to them: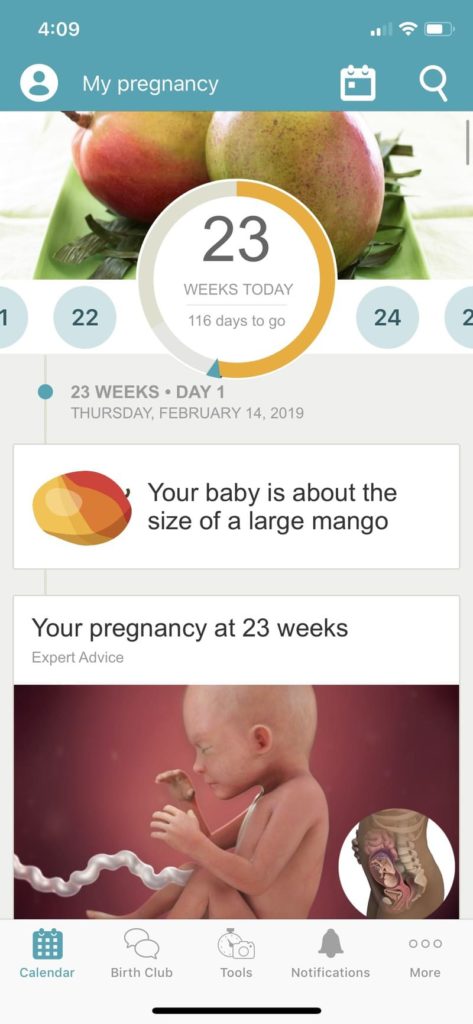 You can sign up by clicking here. Or download the app in the app store.
Bump Box
You can get just one or sign up for the subscription. They will send your products to make pregnant life much more enjoyable:

You can check it out

Here!
Pregnancy Pillows:
I wanted a full body pregnancy pillow around week 9, I didn't get one until later. But definitely would have loved it sooner because it is the MOST comfortable pillow I've ever owned and because you're growing a human being you're going to want to be comfortable!
Here is a full body pregnancy pillow:
It wraps around your body supporting your stomach and your back!
My mom bought me this one when she found out I was expecting and I loved the extra support right away. It's perfect for a back pillow when your sitting, or when you're laying down it's good to lay on your left side with a pillow between your knees:
A Pregnancy Book:
Basically, anything and everything you need to know can be found in this huge book of what to expect when you're expecting:
These next 2 aren't necessarily must-haves but they are really cool and I wish I would have found them sooner!
Announcement chalkboard
This is perfect for doing those cute week by week bump photos:
A Belly Bottle
A what?! That was my first thought when I saw this. But, it is so cool! You have to drink A LOT of water when you're pregnant, and it's honestly so much fun to keep track of what week you're in and how big your little one is that week.
This water bottle does all that.
Obviously, it's a water bottle which will again obviously keep you hydrated
You get to keep track of what week you're in, and how big your little bean is!
Are you pregnant or have been pregnant and have a recommendation for a "Must Have" or a fun pregnancy product? leave a comment below!
Don't forget, sharing is caring:

(I am an affiliate for Amazon. If you decide to purchase one of the products I recommend I'll receive a small commission.)