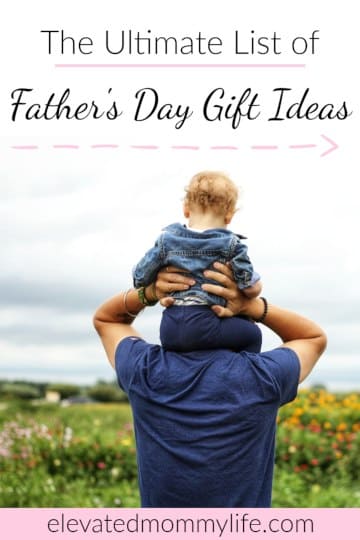 The ultimate list of father's day gift ideas.
Whether it's his first or his 50th father's day here are some gift ideas that any dad will love. We'll start off with some of the classic dad items and get down to the nitty-gritty that you probably haven't even thought of.
A funny dad shirt
There's nothing like a good ol' dad joke paired with a classic style of a dad t-shirt.


Brain Teasers
Let's face it men love to try and fix and figure things out, that's probably why they love puzzles like these brain teasers:
Dad jokes
Okay last funny light-hearted gift, but this is by far a dad classic. If your pops has a sense of humor you can go wrong with getting him a dad joke for father's day.


Tools
Dad can never have enough tools. And if he does then maybe this tool chest would be the perfect gift idea for him instead.
It's Grill Time
Get him something this father's day that he can use all summer every summer. We love that father's day is in June for this reason, BBQ's, parties, casual dinners (gives mom a break from cooking;).
The W's
Don't forget about the essential W's: Wallets and Watches. Dad's will probably use these items until they're falling apart. Treat him to something new:
Gadgets
Here are a couple of the trendiest and the most helpful gadgets we could find:
This portable desk is compact, convenient, and can even be used at a normal desk so he doesn't have to sit all day.
This Wood Docking Station holds all the essentials keys, phone, wallet, watch, etc. (think about it this way

Never struggle with messy cords again this is perfect storage case for all those odd wires and cords that must have a purpose. And it's small enough to stay organized while traveling.

Moms will especially love this next one. It's a win for him, and a win for her. This beard cape will catch all those hairs that get left behind when shaving making for an easy cleanup and a bathroom that stays clean.
Get rid of the black hole in the car. This product fills the gap between the front seat and the middle console in the car (hallelujah!)
Technology
Gotta love technology, men certainly do. My husband has personally loved his Sony A6000, he's taken some incredible photos. If your man has an interest in photography this is the perfect camera to get him, I can't even tell you how many days, how many weeks he spent researching a camera before he found THE one, this one:
Tech presents are always a great idea here are a few other popular options to spoil the dad in your life: