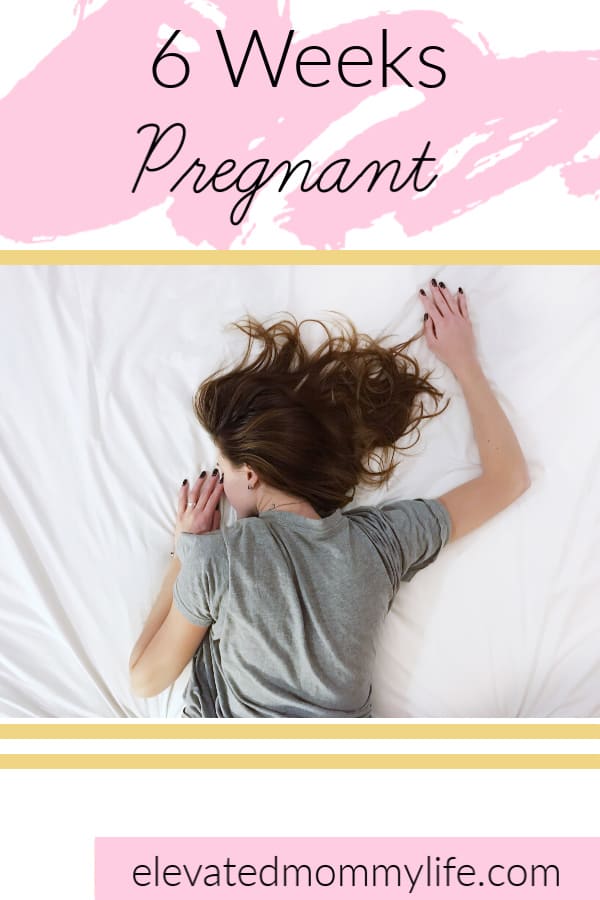 At 6 weeks pregnant your baby is the size of lentil: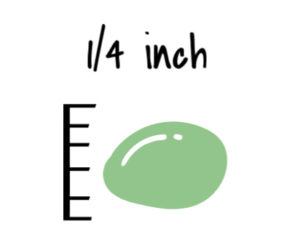 The baby is developing a lot in these early weeks. This week your baby's face is starting to form, the eyes are taking shape along with other facial features. Their hands and feet are also starting to form.
Your baby at this point looks a bit like a tadpole, with the backbone growing to what looks like a small tail. And your little one's heart is already beating more than 100 bpm.
Symptoms at 6 weeks:
Everyone is different, every pregnancy is different but here is my experience at week 6.
This is when I really started feeling pregnant. I had been eating scrambled eggs every morning for breakfast. I thought I was doing so good and eating so healthy. Until it hit me one morning. I woke up for work and I felt like I was going to die…
I could barely stand and do my makeup, thinking about even trying to do my hair was a joke. Luckily I had a makeup mirror I could put on our kitchen table so I could sit while doing my makeup. (I am still doing it this way 7 weeks later, it's so much easier to sit then lean over a counter).
Then I tried eating, I made my eggs I sat down, I was able to take a few small bites. But then it became hard to chew, my stomach, my throat, and my gag reflexes were fully engaged and my body had decided that I had had enough and I started to throw everything up.
Hello, morning sickness!
I struggled with morning sickness really bad from weeks 6 to 9. Luckily my husband was such a sweetheart and when I'd start throwing up he'd jump out of bed to hold my hair, and stick by my side to make sure I was alright.
Most of the time when I would throw up I didn't have food in my stomach. Taking one bite would trigger my gag reflex. I pulled a few muscles as my body violently dry heaved for 5 minutes or so. I learned how to calm the gag reflex and stop dry heaving.
What helped my symptoms:
The key is to breathe and focus on something else. Don't focus on how sick you feel don't focus on the taste. Find a mantra to repeat, something to reaffirm how strong you are. Mine was telling myself I'm okay. I can do this, I am blessed.
Yes, I had to turn around how horrible I felt by reminding myself being pregnant is a blessing. I had just started a new job, I was going into this job not knowing I was pregnant and I had every intention to excel go above and beyond. But with morning sickness I could barely make myself look presentable. Then at work, I just wanted to crawl under my desk and cry because of how awful I felt.
So I decided that I needed to write myself a reminder at my desk so when I feel like throwing up or crawling into a ball to take a nap I would remind myself how blessed I am. It worked, it helped me get through the toughest spells of morning sickness.
I am blessed. That was my reminder and my mantra. It definitely didn't cure my morning sickness or take away the pain I was going through, but it made it easier. Instead of complaining and feeling bad for myself. I really did feel blessed. Feelings sick was/is the downside, but what your body is doing and going through is a miracle.