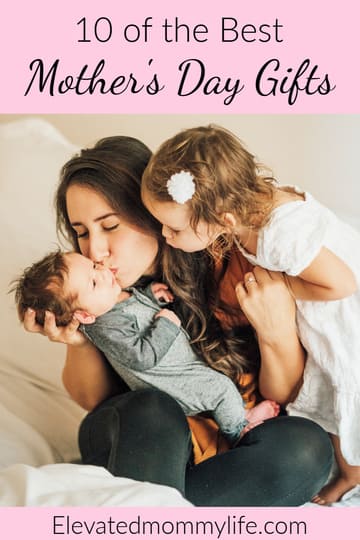 Mother's day gifts don't have to be large lavish items to show her that you care. Give her something she needs something meaningful, functional, something to cherish.
In the following list, we've put together the 10 top gifts any mother will love.
1.  Cute Signs for the House
As moms, we love to create a cultivate a beautiful home there's nothing like a cute sign to tell you where the kitchen is or where to do your laundry. I personally love the one about the laundry sign (self-serve 24/7).
2.  Lotion Gift Set
You can't go wrong with buying lotion. A lotion set is one of the many perfect mother's day gifts – we are always working hard doing dishes, picking up after kids, husbands, pets, etc. lotion is without a doubt something our skin needs and craves on the daily! Plus these will fit perfectly into our purse (*in the distance a crowd of moms go wild).
3.  Time
That's right you can give time as one of your mother's day gifts. Bundle it up in a self-care package and treat her to an at-home spa day. Take the kids for a few hours and let mama relax in a bubble bath with a facemask.
4.  Picture Frames
Face it moms love memories more than anyone else. We are women and we remember everything right? So we love pictures, we love to be able to frame moments and put them in a place where we can see them often.
5.  A New Purse 
Moms love purses and backpacks to keep all the things we need while we're out running around. When's the last time the mom in your life got a new purse? Been a while? Might be the best time to treat her to something special.
6.  Jewelry 
There are plenty of different kinds of jewelry out there. Some that have a function to it and some that are just beautiful and sentimental. I promise she will love whatever you get her!
7.  Essential Oils


We all need a little more lavender in our life and something to diffuse it in.
8.  Blankets
We love soft things. Blankets, robes, slippers. Get your mom or your wife somethings comfortable she can snuggle in, you really cannot go wrong with this gift idea.
9.  Chocolate
The way to a woman's heart? Is through her stomach via chocolate. Enough said.
10.  A Keepsake
I said it before and I'll say it again. Moms are sentimental, if you really don't know what to get for your mom or wife for mother's day she will love a keepsake to store memories or capture moments.
I am an Amazon affiliate if you decide to buy any of the products I'll receive a small commission – your price doesn't change to read my full disclosure click here.